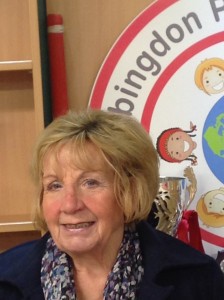 I have been a School Governor at Abingdon for a number of years. I truly enjoy my role as a School Governor and I'm very supportive of staff and pupils of the school. In my opinion the staff at Abingdon are a "brilliant team" who work extremely hard at achieving the very best for the school and its students.
I have worked in education for 12 or more years. My role has included delivering literacy and numeracy in Basic Skills, working in special needs and behaviour and supporting students reach a satisfactory levels in academic studies in preparation for their GCSE's. My working has also included community work and youth work. I have been responsible for planning and organising numerous projects and activities for children and young people in the local communities. I have also worked with employment agencies securing training, employment and further education for 16-19 year olds.
I am currently secretary of Beechwood Community Council working alongside Middlesbrough Council. This involves working within the community, participating in various projects designed at supporting and helping children, young people and the elderly. Activities can include: play groups, youth activities, fun days, Christmas parties etc.
Finally, I am an outgoing person who loves walking, sightseeing, reading, travelling and family life. I have a grown up family and grandchildren who I love to spend time with. My hobbies include gardening, decorating, going on holidays and visiting family and friends. Last but not least I do a lot of volunteering in many areas.