Abingdon Primary School is honoured to have become the first School of Sanctuary in the Tees Valley.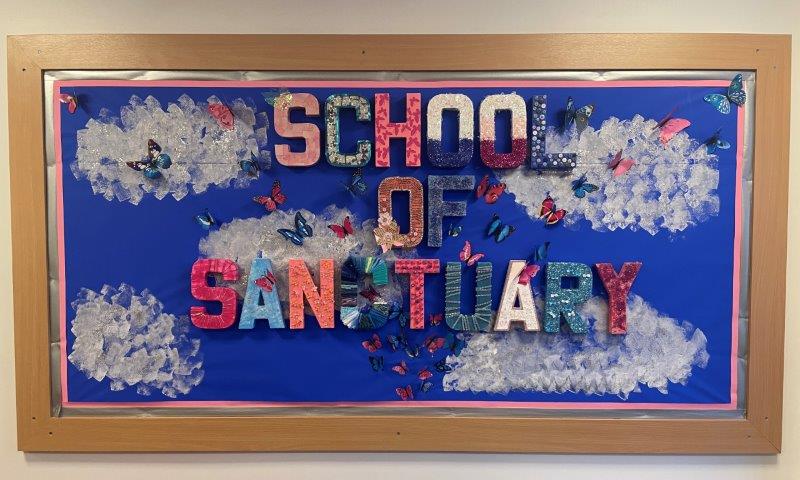 As School of Sanctuary we are committed to being a safe and welcoming place for all, especially those seeking sanctuary. This could be people whose lives were in danger in their own country, who have troubles at home or are just looking for a space of safety.
At Abingdon, we help our children, staff and wider community understand what it means to be seeking sanctuary and to extend a welcome to everyone as equal, valued members of the school community. We are incredibly proud to be a place of safety and inclusion for all.
Children is our school strive to include everyone in our community, no matter where they are from, or what their circumstances are. We have designated Sanctuary Buddies in every class throughout school who support and child who arrives through the school year; learn how to support children who have little or no English to ensure they feel part of our scchool community and are exemplary models of our core value of Harmony.
We are commited to inclusivity. Children who join us with little or no English are assigned to a mainstream class, but receive lessons initially in English and mathematics in our bespoke International New Arrival Hub until they have sufficient English to be permanently taught in their mainstream classes.
Click HERE to view the full story by the Evening Gazette!