''Every child is an artist.'' Pablo Picasso
At Abingdon, we aim to teach the skills of drawing, painting and clay work in order to support children to develop a love and enjoyment of the language of art. Through exploring the work of a variety of artists, craftspeople and designers, we hope children can see themselves achieving today and in the future.
''To practise any art, no matter how well or badly, is a way to make your soul grow. So do it!'' Kurt Vonnegut.
Long Term Map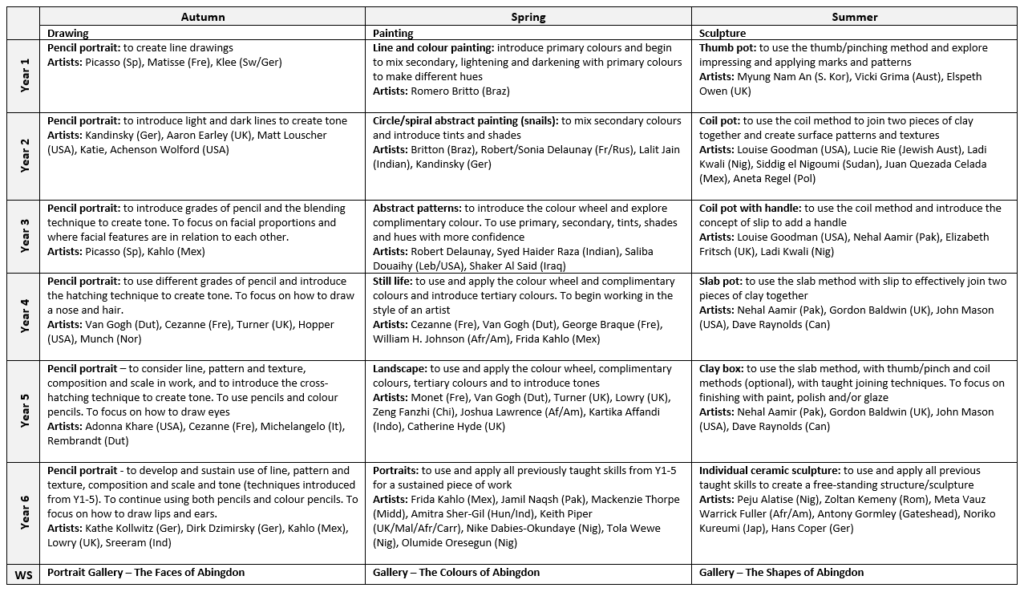 For the Art and Design Programme of Study follow this link
https://assets.publishing.service.gov.uk/government/uploads/system/uploads/attachment_data/file/239018/PRIMARY_national_curriculum_-_Art_and_design.pdf