''I don't sing because I'm happy, I'm happy because I sing.'' William James
At Abingdon, we echo the vision of our music providers, Sing Education, that 'Every Child has a Voice'. Using Sing Education ensures high quality music provision for all, enabling all children to learn to sing, play an instrument and create music together, and have the opportunity to progress their
musical interests and talents. The music curriculum has been designed with our context in mind: celebrating cultures from across the world so that children can see themselves and the music from their country of birth in the music they learn to sing and play and be proud and celebrate their musical heritage. We know that music has the power to change lives. As we teach to the National Curriculum for Music, we know that our pupils are having fun finding out why they love music, growing in their technical capacity, improving their self-confidence and wellbeing and most importantly building a musical foundation that will last them a lifetime.
''Where words fail, music speaks.'' Hans Christian Anderson
In addition to the weekly music lesson, children also have the opportunity to learn the ukelele and be part of our school choir, singing both locally and regionally. In addition we have termly musical celebrations across school and for our community.
Music Long Term Map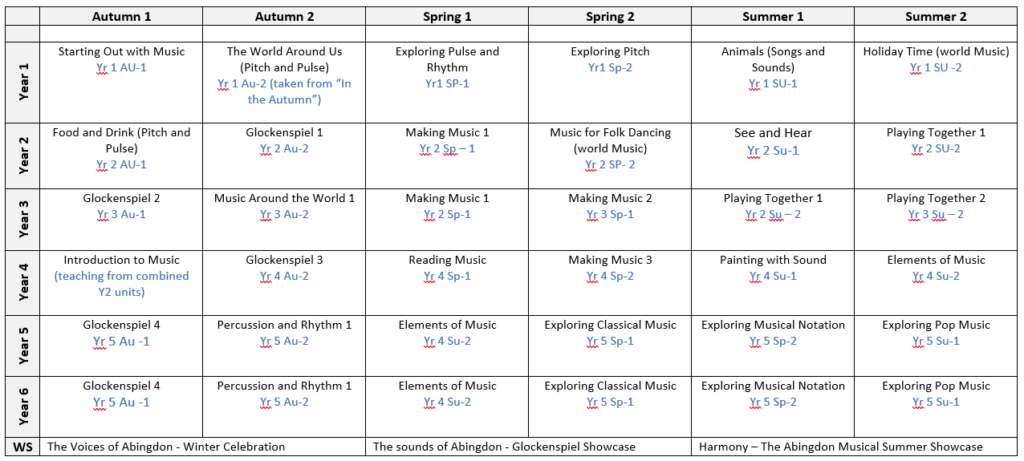 Please find the link to the Music programme of study https://assets.publishing.service.gov.uk/government/uploads/system/uploads/attachment_data/file/239037/PRIMARY_national_curriculum_-_Music.pdf