Year 4
Welcome to Year 4!
We hope you have all had a fantastic first half term and are ready to get started on our next one! We have a fantastic half term of learning opportunities planned including problems solving, investigations, creativity and curiosity. We can't wait to get started!
We hope you find our web page very useful and interesting and would like to thank you for taking the time to read it. If you have any questions or queries about your child's learning, please don't hesitate to come in and talk to your child's teacher.
Literacy and Topic
Our topic this half term is 'I am Warrior.' Year 4 will be pretending to be Roman warriors. We will discover warring Britain and meet Claudius, Boudicca and Julius Caesar, and find out what the Romans did for us.
We will be basing all of our Literacy work on the graphic novel Gladiator by Glen Downey and Andrew Barr. This is an action packed story about a boy who is made a slave in Ancient Rome. We will be turning the graphic novel into a fantastic narrative using out fantastic author skills we have learn throughout the year.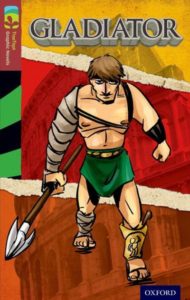 Each week your child will have a set of spellings to learn for a test on a Friday. Please ensure you child learns these spellings as they are the statutory words from the national curriculum. The spellings can be found below.
peculiar occasion occasionally probably knowledge experiment experience question disappear important
We have also chosen a set of HLV (higher lever vocabulary) for your child to learn the spelling of and use in their writing which can be found below.
spectacle seize glory condemned capture conquered ferocious opponent combat brutality
Maths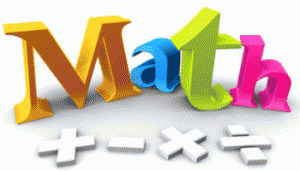 Maths
In maths this half term we will be looking at the following units:
Week 1 Word problems using all four operations (adding, subtracting, multiplying and dividing)
Week 2 Measure
Week 3 Measure
Week 4 Money and giving change
Week 5 Revision
Week 6 Word problems using all four operations (adding, subtracting, multiplying and dividing)
Times tables are extremely important and we would appreciate any support you can give your child at home to learn all of their tables.
P.E
The children have P.E. twice a week but often have extra P.E sessions. For this reason we ask that children bring their P.E kit to school on a Monday and leave it at school for the whole week. Please ensure they have their full P.E. kit – black trousers or shorts, black shoes and a top in the colour of their house team. The children are currently doing fitness activities.
Homework
Children are expected to read every night for at least 20 minutes. They will change their reading books each time they complete one and fill details of the book into home reading records. Please sign the home reading records on a daily basis so we call keep a track of the children's reading.
We will also send times tables cards home. We would be grateful if you could spend time helping your child learn all of their times tables.
Spellings will be sent home weekly and will need to be learnt for a weekly spelling test.
We will send homework grid home at the end of a half term. Children are expected to complete at least two of the activities on the grid over the half term and return this no later than the last week of school.
Resources
In Year 4 we use lots of resources to help with the children's learning. Some of the webpages that we use, the children can use at home. Below, you will find links to the webpages. Your children should be familiar with these webpages and all have their own logins. If you child can't remember their login please ask the class teacher and they can replace it.
If you would like to see the pictures from our gallery please click here
Our Gallery