Year 4
Welcome to Year 4!
We hope you have all had a fantastic first half term and are ready to get started on our next one! We have a fantastic half term of learning opportunities planned including problems solving, investigations, creativity and curiosity. We can't wait to get started!
We hope you find our web page very useful and interesting and would like to thank you for taking the time to read it. If you have any questions or queries about your child's learning, please don't hesitate to come in and talk to your child's teacher.
Literacy and Topic
Topic
Our Topic this half term is The Blue Abyss. So grab your wetsuit! We're going deep into an underwater world of incredible coral and mysterious sea creatures. In science we will be exploring and investigating the habitats of different creatures in rivers, seas and on land. We also look at classification keys and food chains. We will be heading to Washington Wetland Centre to see what we can discover.
Flippers on? Snorkel ready? Let's head into the blue abyss…
Literacy
Our book for this half term is Oliver and the Seawigs. Oliver grew up in a family of explorers – but his biggest adventure is about to begin! Along with his new friends, a grumpy old albatross, a short-sighted mermaid and a friendly island called Cliff, Oliver goes off in search of his missing parents. But before he can put his rescue plan into action there's the evil Stacey de Lacey and an army of greasy, green sea monkeys to contend with…
We will be basing all our Literacy work this half term on this book. For the first three weeks we will capture the imagination of the children and find out all about our characters through the use of Drama. We will then be moving on to writing our very own adventure story all about Oliver's next adventure.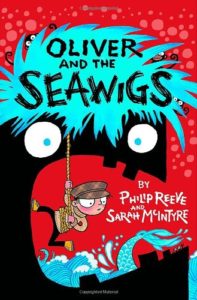 Our HLV for next half term are as follows:
Dishevelled scampered sarcastic rustle swarm subside triumph summit feeble ornate radiant
Our Year 4 statutory curriculum spellings for this half term are as follows:
bicycle medicine suppose naught straight favourite business strength natural surprise
Maths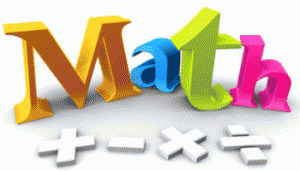 Maths
In maths this half term we will be looking at the following units:
Data handling and measurement
Fractions
Geometry – symmetry
2D and 3D shape
Times tables are extremely important and we would appreciate any support you can give your child at home to learn all of their tables.
P.E
The children have P.E. twice a week but often have extra P.E sessions. For this reason we ask that children bring their P.E kit to school on a Monday and leave it at school for the whole week. Please ensure they have their full P.E. kit – black trousers or shorts, black shoes and a top in the colour of their house team. The children are currently doing fitness activities.
Year 4 will also be going swimming this half term. We will send out letters to explain what kit your child will need with them to take swimming.
Homework
Children are expected to read every night for at least 20 minutes. They will change their reading books each time they complete one and fill details of the book into home reading records. Please sign the home reading records on a daily basis so we call keep a track of the children's reading.
We will also send times tables cards home. We would be grateful if you could spend time helping your child learn all of their times tables.
Spellings will be sent home weekly and will need to be learnt for a weekly spelling test.
We will send homework grid home at the end of a half term. Children are expected to complete at least two of the activities on the grid over the half term and return this no later than the last week of school.
Resources
In Year 4 we use lots of resources to help with the children's learning. Some of the webpages that we use, the children can use at home. Below, you will find links to the webpages. Your children should be familiar with these webpages and all have their own logins. If you child can't remember their login please ask the class teacher and they can replace it.
If you would like to see the pictures from our gallery please click here
Our Gallery