Year 4
Welcome to Year 4!
We hope you have all had a fantastic first half term and are ready to get started on our next one! We have a fantastic half term of learning opportunities planned including problems solving, investigations, creativity and curiosity. We can't wait to get started!
We hope you find our web page very useful and interesting and would like to thank you for taking the time to read it. If you have any questions or queries about your child's learning, please don't hesitate to come in and talk to your child's teacher.
Literacy and Topic
This half term we will be basing our literacy work on the book, The Last Viking, by Terry Deary. Children will write exciting stories, full of suspense and tension as we imagine the Vikings are coming! We will also be adverbial openers, question sentences and punctuating speech part of our Year 4 grammar.
Our HLV words this half term are as follows:
Voyage monastery crimson vessel hurtle betray cascade gradual barbaric suspense
Our Year 4 statutory curriculum spellings for this half term are as follows:
Different exercise regular complete remember sentence separate special thought weight
Topic
"They came out of the mist on an icy wind and froze the blood of weaker men."
Our topic this half term is a continuation of 'Traders and Raiders.' We will sail back to the Dark Ages, where battles were rife and fear reigned. We meet the bloodthirsty Vikings from Scandinavia – never before has such terror swept Year 4! We find out about the life of the Vikings, including how they lived, where they came from and how they invaded Britain. We are ready to shine a light on the dangerous and deadly Dark Ages!
Our main focus for this topic is History and will be creating our very own museum exhibition about Saxon and Viking life. We can't wait to see you all there!
Maths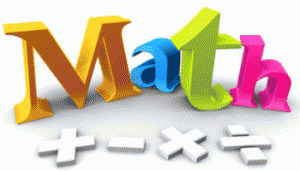 Maths this half term is focusing on multiplication and division. We will be working on how to multiply and divide mentally and with written methods.
Times tables are extremely important and we would appreciate any support you can give your child at home to learn all of their tables.
P.E
The children have P.E. twice a week but often have extra P.E sessions. For this reason we ask that children bring their P.E kit to school on a Monday and leave it at school for the whole week. Please ensure they have their full P.E. kit – black trousers or shorts, black shoes and a top in the colour of their house team. The children are currently doing fitness activities.
Year 4 will also be going swimming this half term. We will send out letters to explain what kit your child will need with them to take swimming.
Homework
Children are expected to read every night for at least 20 minutes. They will change their reading books each time they complete one and fill details of the book into home reading records. Please sign the home reading records on a daily basis so we call keep a track of the children's reading.
We will also send times tables cards home. We would be grateful if you could spend time helping your child learn all of their times tables.
Spellings will be sent home weekly and will need to be learnt for a weekly spelling test.
We will send homework grid home at the end of a half term. Children are expected to complete at least two of the activities on the grid over the half term and return this no later than the last week of school.
Resources
In Year 4 we use lots of resources to help with the children's learning. Some of the webpages that we use, the children can use at home. Below, you will find links to the webpages. Your children should be familiar with these webpages and all have their own logins. If you child can't remember their login please ask the class teacher and they can replace it.
If you would like to see the pictures from our gallery please click here
Our Gallery