Eco Schools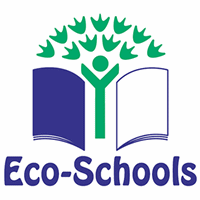 Eco Schools is the largest sustainable schools programme in the world and is designed to encourage a whole-school action on sustainable development and education issues. It is an environmental management tool, a learning resource and a recognised award scheme who tackle issues that are brought to them relating to the school and local environment.
At Abingdon, everyone works together, for us to work and live in a pleasant environment and the attitude of Abingdon's Eco Council is no different. The Eco Council children put their heart and soul into all of the activities and projects they do.
2019-20
This year, we have recruited new Eco Council members with children from Year 1 to Year 6. We meet every Thursday, afterschool, from 3pm – 4pm and discuss important topics about the environment around us.
Green Flag Award
The Eco-Schools Green Flag is an internationally recognised award for excellence in environmental action and learning. Last year, we managed to achieve our Green Flag award which we are extremely proud of.
Topics
This year we are working with The Green Trees Award and the Woodlands Trust to try and secure our Silver award. To do this, Eco council have spent all of Autumn term learning about trees and their importance. So far, they have informed the whole school, in two assemblies, about the importance of trees through a story called, The Man Who Planted Trees. They have also created a lovely display to go in school about trees and what happens to them in each season.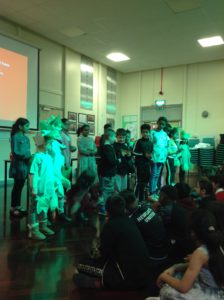 Eco Council members presenting their assembly on the story The Man Who Planted Trees.
During Autumn 1 half term, Eco council also went on a tree hunt to Albert Park to see what trees we had in our area. They had a lovely afternoon and even collected some conkers on the way. After this trip, we collected some of the leaves from the trees on the ground and created some beautiful artwork with them.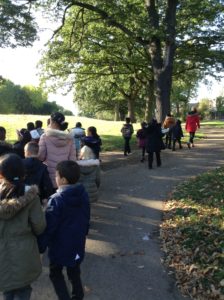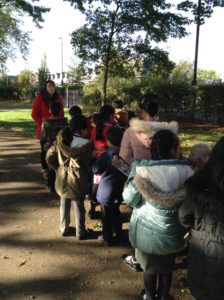 Eco Council on their trip to Albert Park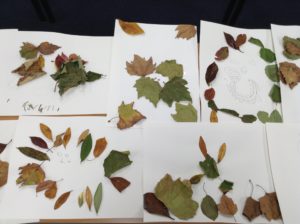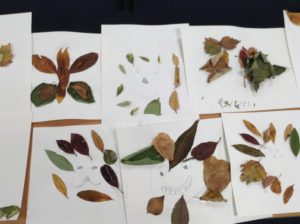 Eco Council are currently working on a Tree Decoration Project – trying to make Christmas decorations from recycled materials for their homes. It's messy but we love it!
Next term, we are hoping to be able to get outside and plant some trees of our own in the school grounds.
Click HERE to view our ECO School Code!