Our Team
At Abingdon Primary School we have a dedicated team of staff who support pupils learning English as an Additional Language (EAL), including those pupils who may have only recently arrived in the country.
Miss Collins is the EAL coordinator in the school, and oversees support for EAL children throughout the school. Mrs Caveny and Mrs Khelifi take classes for children from years 2 to 6 in order to give specialist support in small groups. The focus is on teaching basic skills so that the children can be reintegrated back into their class with their peers as soon as possible. Miss Pinkney is an EAL teaching assitant who does BLAST and BLAST 2 during the afternoon sessions. She also dveelops the children's reading skills with Literacy Hornett and Word Wasp.
Many of our staff are bilingual support with communication between teaching staff and members of a child's support network.
Many of our TAs regularly take groups of children out in order to give them an intensive programme of English so that they can quickly access lessons in the class.
Mrs Bashir is our Parent Support Advisor (PSA). She helps our parents in any way she can!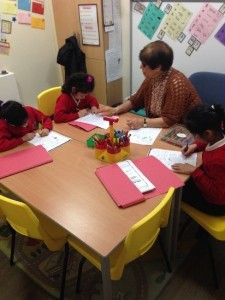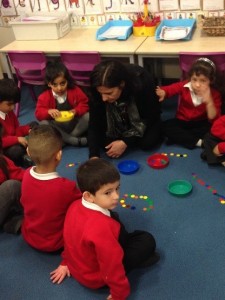 In school many of the children are now developing their English language skills using 'Reading Eggs'.
"Reading Eggs makes learning to read interesting and engaging for kids, with great online reading games and activities.
And it really works!
Children love the games, songs, golden eggs and other rewards which, along with feeling proud of their reading, really motivate children to keep exploring and learning."
Click HERE to view the Reading Eggs website!
Celebrating Diversity
We constantly strive to celebrate the diversity in our school; there are over 30 languages spoken here! Furthermore, we were proud to be given the very first 'School of Sanctuary' status in the whole of the Tees Valley. Everyone is welcome at our school. We also do two food collections each year: one during Harvest time, and the other to coincide with Refugee week in June. These donations are given to The Mary Thompson Fund or The Red Cross.
Click here to find out more! https://schools.cityofsanctuary.org/