Breakfast Club

"A good start to the day; a good start in life"
Breakfast is served from 8:00 – 8:30 every morning (Monday – Friday) in the large hall by Ged and Natalie. Our aim is for the children to receive a healthy breakfast so that they can have the best start to the day. We have a selection of cereals together with toast and orange juice on offer.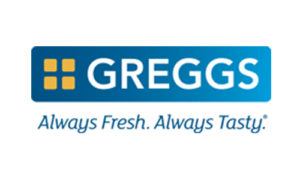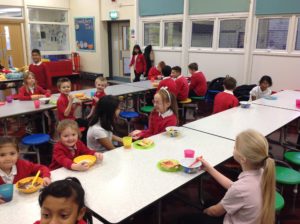 Breakfast is provided free of charge as it is sponsored by Greggs the bakers. The Greggs Breakfast Club Programme was established in 1999 to help primary school children get a nutritious start to their school day. We believe, along with Greggs, that hungry children find it harder to concentrate and learn, ultimatey impacting their academic attaninment. A good breakfast allows them to concentrate more and for longer.
We also operate a toothbrushing scheme. With an adult, after eating, each child in breakfast club has their own toothbrush and are taught how to brush correctly and keep their teeth healthy. This is a fun way to maintain healthy teeth and teaches the children to become more indenepant in brushing when they are older. After eating and brushing their teeth, we have a range of games and activities available to help develop social skills with children of all years groups. Even the teachers come along, get fed and have fun.

Parents/carers, please note:
Our breakfast club is very popular and there is currently a waiting list. Please ask Mrs Jones, our school administrator, if you would like your child to attend breakfast club.
We take the safety of our pupils very seriously. For health and safety reasons we cannot operate a 'drop in' service at breakfast club and only registered children may attend. If you have a genuine emergency, of course we will do everything we can to help and may be able to accept your child into breakfast club at short notice. However, please contact the school office to arrange this before bringing your child to breakfast club.