Achieving Two Year Olds and Rising Threes
Introduction
Our new nursery provides exciting learning opportunities for some 2 year olds (A2YOs) and currently Rising Three year olds.
We offer a welcoming and friendly learning environment for both children and families. Our aim is to provide a crucial step for children aged 0-11 years old on the Abingdon Primary School and Children's Centre learning and development pathway.
We believe that children learn best through hands on experiences which have been thoughtfully planned with their current interests and next development steps at the heart of everything that we do. Carers are children's first and lifelong educators. We encourage positive relationships between practitioners and families so that we have a shared approach to learning where an appropriate environment, routines and inspirational activities result in children's ongoing learning progress both at nursery and at home.
Outstanding learning opportunities through our question:
This half term our topic is – Why can't I eat chocolate for breakfast?
PLOD's:
C and L: Roleplay supermarket and story of Gingerbread man.
EAD: Baking and decorating biscuits.
UTW: Investigating foods using senses.
Literacy: Writing shopping lists.
PSED: Discussing what food we like.
PD: Rolling and kneading dough
Fine motor activities using tweezers.
Maths: Putting buttons on gingerbread men.
Homework
There is no formal homework in nursery but there are lots of things you can do at home to support your child. Here are just a few ideas:
Talk to me! Your child loves it when you tell them what you have been doing and talk to them about their experiences too.
Play with me! Play is a brilliant opportunity to talk to and listen to your child.
Read with me! Children are never too young to enjoy sharing books.
Sing with me! Your child loves the sound of your voice, don't be shy, you can sing songs anywhere.
Make marks with me! Children love to experiment with pens and paints. Involve your child in writing shopping lists. It won't be long before they are writing things for themselves.
Help me! Help your child become independent. Let them dress and undress themselves. Pour and drink from a cup. Walk to and from nursery.
Resources
Abingdon Primary School and Children's Centre offers a variety of services to help your child to become school ready. Stop at the desk and ask about available courses and eligibility for a 2-year place in our nursery.
Letters Home
To get out regularly uploaded Letters home. Simply select the button below.
Click here to view Nursery 1's Letters Home
Today in Nursery 1, we made our own Gingerbread men for snack.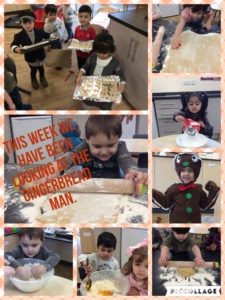 This week…
This week….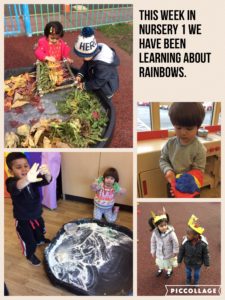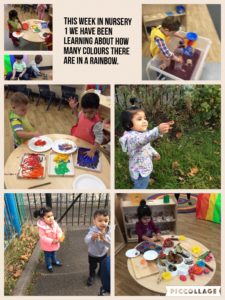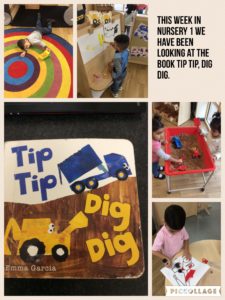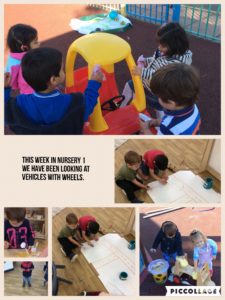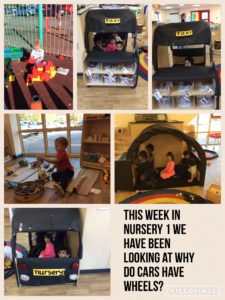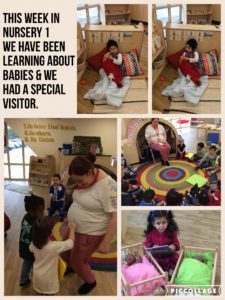 Our Gallery